Have you ever tried to use the Microsoft Dynamics CRM 4.0 web client in Firefox and received a scary screen that looked something like this?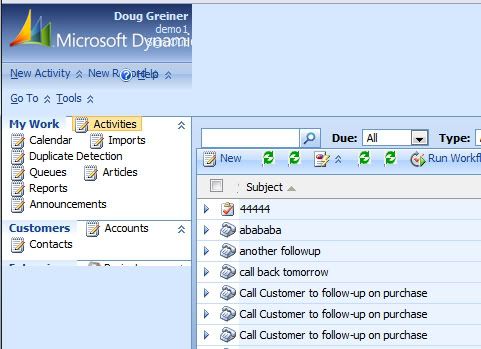 After witnessing such a horrific screen did you immediately resign yourself to the fact that you would be forced into using IE? Did you shed a tear when you had to put away your trusted Firefox friend? While that may have previously been the case, the fine folks over at Mozdev have developed  handy plug in extension for Firefox that makes use of the IE rendering engine, making it possible to run Dynamics CRM in the Firefox browser. Madness you say? Believe it!
So, intrepid navigator of the blogosphere, how can you experience Dynamics CRM on your Firefox browser? First you will need to install the IE Tab extension. Mozdev is a trusted, open source developer/hoster of Mozilla extensions and plug-ins so do not fear you are installing unknown and potentially malicious software. The download will contain an XPI file. To install the extension, simply drag the file into your Firefox browser window.
After downloading and installing the IE Tab extension, open your Firefox browser and point it towards your CRM site du-jour. You will see that nasty, "broken" screen again, but fear not! You are only a right-click away from salvation! Simply select the View Page in IE Tab option. Alternatively, you can click the small Firefox icon in the lower-right side of the page.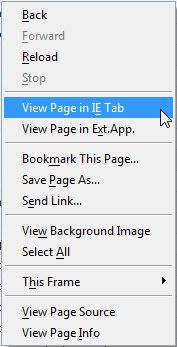 After selecting that option, the IE Tab extension will go to work, displaying the page in question through the IE Rendering Engine. Do not adjust your monitors. The image below truly is Dynamics CRM 4.0 running in Firefox!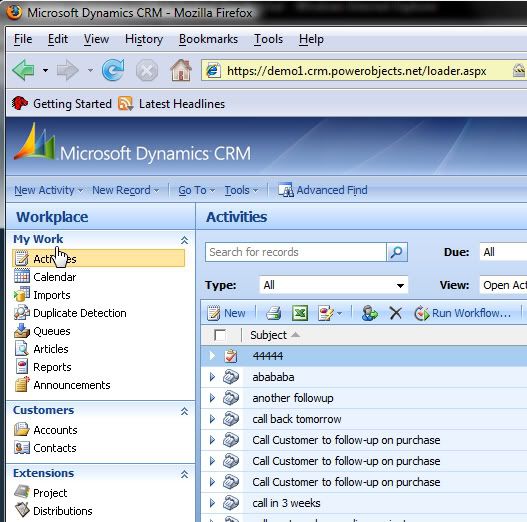 The IE Tab Extension also allows you to set a list of websites that will automatically display using the IE rendering engine. This eliminates the need to right click and select "View Page In IE Tab" each time you visit a website. You can add your CRM web address to this list of websites along with Windows Updates Sites and other sites that are not Firefox Friendly. To access this saved list of websites, right click the Firefox button in the lower-right hand corner of the browser window and add away using the supplied menu!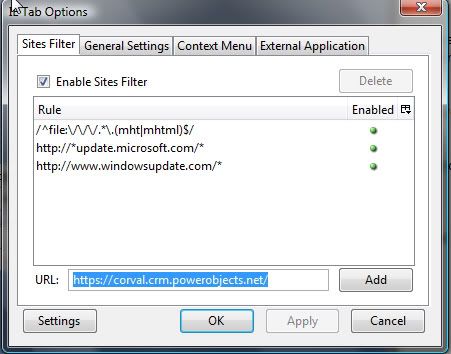 The IE Tab really is a wonderful extension that will allow you to experience the amazing abilities of Microsoft Dyanmics CRM 4.0 in the browser of your choice. This extension, as you may have guessed, is not only a CRM tool. The IE Tab extension can be used to display any webpages that natively run on the IE Rendering Engine. Imagine performing Windows Updates through your Firefox Browser! What once was considered impossible is now reality thanks to this handy extension!